Real Life and Good Books
Complete Curriculum K-10
Flexible Learning Plans
Integrated Learning
Family Friendly
One Low Cost for your Whole Family
Quarterly Membership for only $99!
*You must be a trial or current paid member to receive this offer. Start your trial now to be eligible.
Sign Up for our Newsletter
Receive updates on our programs and general Home Schooling information
News and Updates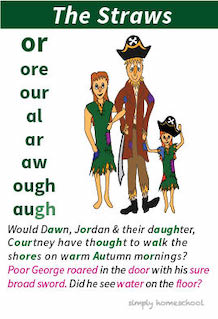 14 November 2019
Meet the Spelling Pirates! Scary Mary will be after your hair, Large Carl is out star-gazing, Revere Beard will entertain you with his Sea Shanty and Joyful Moira is collecting golden coins, so watch your wallet carefully! We invite you to join us for adventures on the high seas of spelling, and to finish up, you will create a Word Search for us to publish into Creative Spelling Level 3 for others to search for the hidden treasure. Creative Spelling is unlike any other spelling program you've ever tried!
---
---
---
---
---