Real Life and Good Books
Complete Curriculum K-10
Flexible Learning Plans
Integrated Learning
Family Friendly
One Low Cost for your Whole Family
Quarterly Membership for only $99!
*You must be a trial or current paid member to receive this offer. Start your trial now to be eligible.
Sign Up for our Newsletter
Receive updates on our programs and general Home Schooling information
News and Updates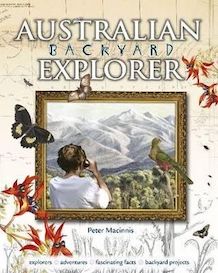 4 December 2019
This Core has been 9 months in the making and a group of 7 kids from 5 families (aged 11-15) have road tested these activities as we've written them. Learn about Australia's explorers and how to be an explorer your own backyard. Learn how to find water and food, collect and classify plants, make a shelter - and stay alive if you are out in the bush. This Core Program takes you on a journey of exploration in a beautifully integrated way. Create an explorer's boardgame, learn to preserve food and to recognise bush tucker. Practice nature journaling skills and navigation. Make a plant press, a water filter, a thermal water bottle cover, and much more! Enjoy!
---
---
---
---
---