Reporting in QLD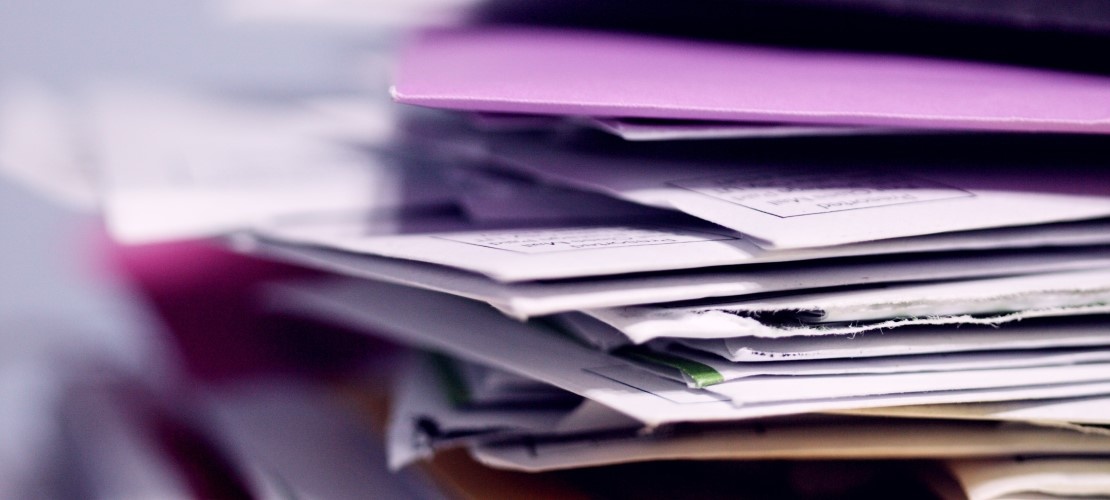 If you are registered for homeschooling in Queensland you will need to supply a report for each of your children 2 months before the anniversary of your child's registration. Well before the due date of your report, the Home Education Unit (HEU) will email you a reporting pack including a Meeting home education requirements video and a Reporting Pack PDF to guide you through the process. This pack is full of great advice.
You need to provide information on your child's educational progress. This progress will be demonstrated through 6 work samples - 2 samples for Mathematics, 2 samples for English, and 2 samples from any other area of learning of your choice. The report template is the key - answer the 6 questions they ask and provide the 6 samples showing progress and you will be approved.
Why do we need to write a report?
This is a legal requirement for Home Education Registration in Queensland.
The Home Education Unit (HEU) is a government department set up to ensure that home educating parents are providing quality education. The annual report is the tool they use to decide if you are providing your children with a quality education. The good news is Simply Homeschool cores provide a quality education for our children. You can relax knowing you are doing a great job.
When we write a report, we evaluate the educational goals we set for our children at the beginning of the year. A report can provide wonderful feedback, both for ourselves and our children, to see how far they've come in 12 months. It can sometimes feel like not much progress is happening, but when we take the time to have a close look at what we have actually achieved over the year, we can be proud of the quality education we are providing for our children.
What is required?
You will select, analyse and present a handful of your child's work samples.
These examples will represent:
A snapshot of learning experiences for 3 learning areas
Progress towards the achievement of learning goals
A 'before' and 'after' comparison over time


Simple Steps to complete your HEU homeschool report

RELAX! REMEMBER! The report isn't about how much your child has learned in the past year, but how you as a teacher have provided quality learning!
You will show how you:
Observed their learning
adjusted activities to meet their needs
responded to your child's responses to guide them and mentor them towards the educational goals you set for them in your original plan
1. Read your plan
Dust off the plan you provided the HEU at the beginning of the year and read over the goals you set for your child.
Select a concept that was to be covered in three subjects: Mathematics, English, and ONE other learning area. The other area doesn't necessarily have to be an academic subject. It can be related to one of your goals such as better social engagement or less anxiety over academic tasks.
Decide if you have achieved these goals and if not, why not? You can deviate from your plan but you must explain why.
Eg. If a goal was for your child to memorise their times tables facts but this hasn't been achieved, explain why. Perhaps your child resisted the rote method you used to teach the facts. Explain that you observed your child struggling with motivation to learn the times table facts through this method and how you found a story telling method and how this then engaged your child in the learning. Your child may have only learned one set of facts - or none at all, but the progress you can report on is your child's attitude and motivation for learning. THIS is progress.

2. Involve your Kids
Ask your child:
What were the best parts of homeschooling this year?
What was your favourite thing to learn this past year?
What excursion was a highlight for you?
Use these responses to answer question 4 in your reporting pack. Write a few sentences to record their answers.
Eg. When I asked Matthew what was the best thing about homeschooling this year, he said . . . (Use your child's words).



3. Use the HEU's Reporting Template
The easiest way to be approved is to use the Reporting Template provided by the HEU (docx). If you want to use your own template, make sure you:
answer all 6 questions
provide 6 samples showing progress across Mathematics, English and ONE other area.
4. Keep samples throughout the year
The easiest way to make reporting time painless is to collect work samples throughout the year. Tips:
Your Lapbook and Messybook will contain many samples for you to choose from. Date each sample and label with the Core, Lesson and Activity.
Use the 'Comments' in activities regularly to record short notes and reflections that you can copy and paste into your report.
Keep a diary - check out our Simply Homeschool diary.
Note down experiences and group activities that you can mention in section 1 of the report.
Write short comments about lessons and activities as you go. These will provide content for your report – or at least jog your memory!
Collect samples as you go that you might use to create your progress sample. Eg. If your child does a piece of writing where they are required to write a report, you can use this as the first sample and then create a progress sample by choosing one area to improve on. Maybe the report in the first sample was not written in the correct chronological order. The second sample showing progress would be the edited version of the first sample showing the correct chronological order.

5. A 10 Step Plan to Write Your Report!
Don't leave it to the last minute!
Once you receive your Reporting Pack put aside some time to do your report. You could do 1 step per day and have it done within 10 days.
Day 1 - Read it through.
Day 2 - Decide which samples you want to use for Maths and if you need to create a progress/second sample. Plan this.
Day 3 - Decide which samples you want to use for English and if you need to create a progress/second sample. Plan this.
Day 4 - Decide on the third area, which samples you want to use for this, and if you need to create a progress/second sample. Plan this.
1. What are your general impressions on the past year of home education?
In this section they want a picture of your whole year. Mention briefly the places you went, the topics you covered over the year. Talk about as many areas of study as you can and they will see you have provided a quality education. Don't forget to tell them about the emotional and physical aspects of your year - the birth of a sibling, moving house and any other life event which made life memorable but also challenging.
The HEU provides a sample answer that is around 150 words long. This is great as you will most likely have an issue keeping this answer brief.
Here is their example:
Overall, I feel this year has been a success. As it was our first year of home education, we began the year exploring the best way for Katie to learn. We soon saw that Katie required more structure than we had previously thought. In response, we implemented a daily timetable where we would complete formal workbook and textbook activities in English and Maths. More natural, hands-on learning occurred in the afternoon, with HPE, cooking, and construction being regular activities. This structure appeared to work well in maintaining Katie's engagement and is one we will continue to use.
Katie's results have improved with the one-on-one support offered through home education. While she still struggles in some areas, I believe she has made excellent progress over the past year. It is my intention to continue home education until such time that Katie reaches her age equivalency and can confidently return to mainstream schooling.
If you have trouble starting, it is helpful to break this into 3 sections, each about 50 words in length. A beginning, a middle and an end.
For the beginning section:
Overall, the year has been a great time of learning. We . . . (list anything that was enjoyable, memorable or interesting)
For the middle section:
We visited . . . (list places you went on outing to)
For the end section:
We really enjoyed . . . (list all the things you loved learning together) and next year look forward to . . . (list all the things you want to learn or places you want to visit)
The HUE wants to see if you have achieved the goals you set in your education plan at the beginning of the year. Go to your plan and choose 2-3 goals and discuss them here.
The HEU sample is around 120 words long:
Our initial goal was to improve Katie's literacy and numeracy and this has been achieved to some extent. Spelling has improved as a result of our regular spelling tests and games, with Katie showing good ability to sound out words and at least give it a go.
Katie has even developed an enjoyment of reading, with her now choosing to pick up a book on occasion. Her ability in Maths also appears to have improved. She continues to struggle with understanding of basic number concepts and often refuses to engage in lessons when she finds the work difficult. Still, she has shown some improvement in Maths, particularly with regard to her understanding of geometry, perhaps linked to her interest in construction.
Break this down into 3 sections and you will only need to write about 40 words for each section. Again, think in terms of a beginning, a middle and an end.
For the beginning section:
The initial goal was to . . . (list the goal).
This has been achieved to some extent . . . (explain what part of the goal has been met) We found that . . . (name your child) had difficulty with . . . (make a brief statement regarding an aspect of the goal that was too hard)
For the middle section:
My child has made fantastic progress around the goal of . . . (list all the improvements related to this goal even if they seem small to you - less errors, more words written, a better attitude)
For the end section:
While we didn't achieve all the goals we set, we look forward to the coming year where we will again focus on the goal of . . . (list one or more goals and what you will focus on).
6. Ask for help
Take deep, slow breaths!! Choose to see Report Writing as a wonderful time to reflect on all the great learning that has occurred over the past year. Share your joy over your child's progress with your child!
If you get stuck on any of the questions or want help with collection of your samples, ask for help. Reach out to the Simply Homeschool Community Group on Facebook or email us.
Once you have prepared your report for the year, you will need to submit your new Educational Plan for your child at the same time. Need help with this? Head to our page on the easy way to write your Educational Plan for QLD too