Snowy Mountains Nature Camp 2024
Simply Homeschool Snowy Mountains Nature Camp 2024
Sunday 18 - Saturday 24 February 2024
Behrs Flat Campground, Behrs Flat Trail, Kosciuszko National Park, Geehi 2642
Can you imagine spending a week in a secluded valley with 69 other Simply Homeschoolers? Now is your chance! Turn off your technology, escape to the bush, and immerse your family into the rhythm of nature for a connected week of free-flow fun and friendship.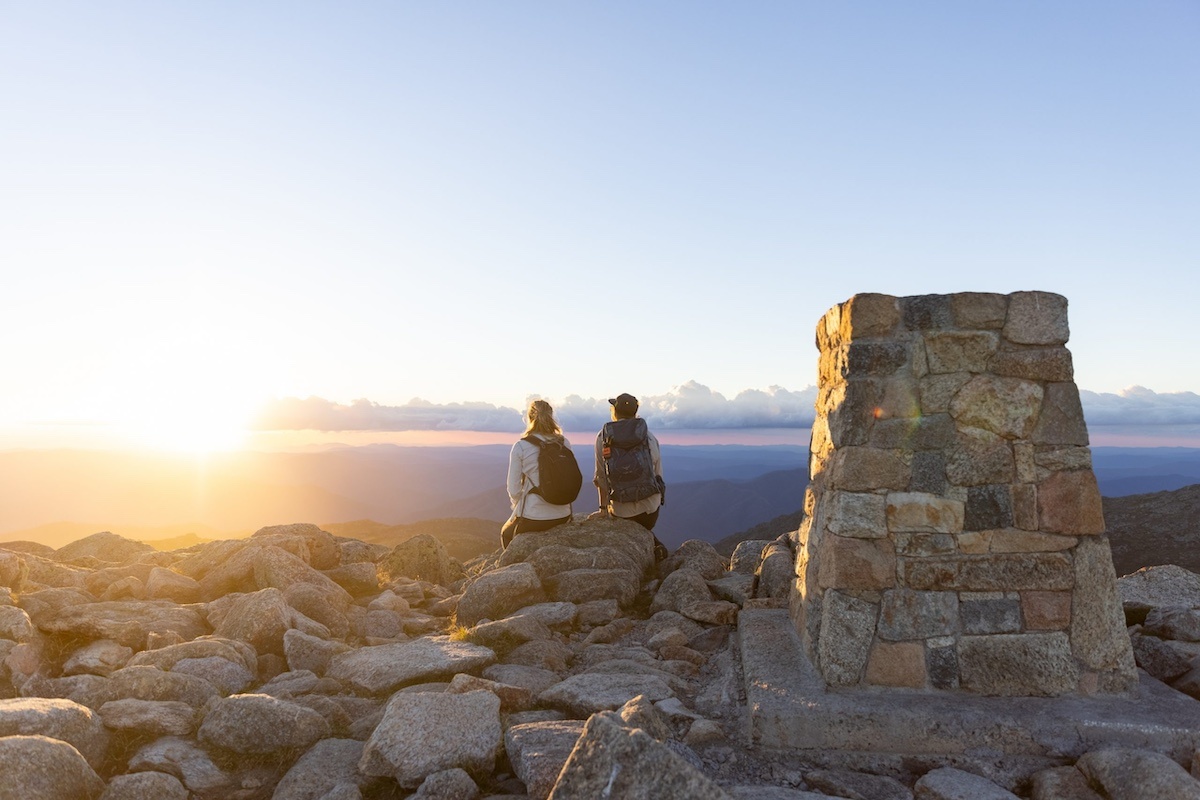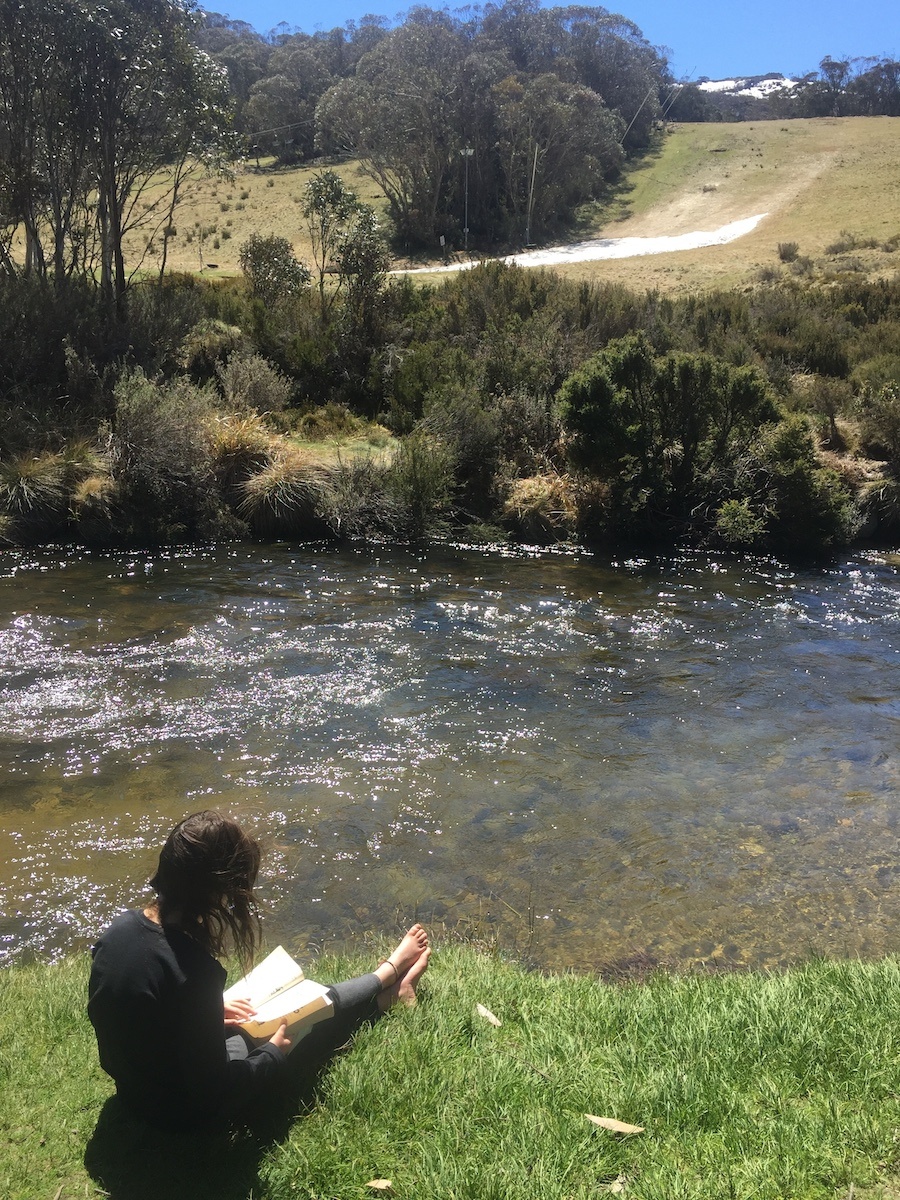 Welcome to Kosciuszko
Unplug and recharge at this beautiful nature camp in the Snowy Mountains.
Forge new friendships, delight in the joy of unstructured play, ignite a love of camping and make memories to last a lifetime.
Gather together to cook over the campfire, gaze at the stars, whittle a spoon, float down the river on an air mattress, borrow a book from our bush library or fish for trout.
Join us on the iconic walk up Mount Kosciusko, and take a breath of fresh air as you soak in the spectacular views from Australia's highest point.
Explore your inner wild and immerse yourself in nature as we create our own little village community by the river. Discover the beauty and peace of slowing down at this remote bush camp.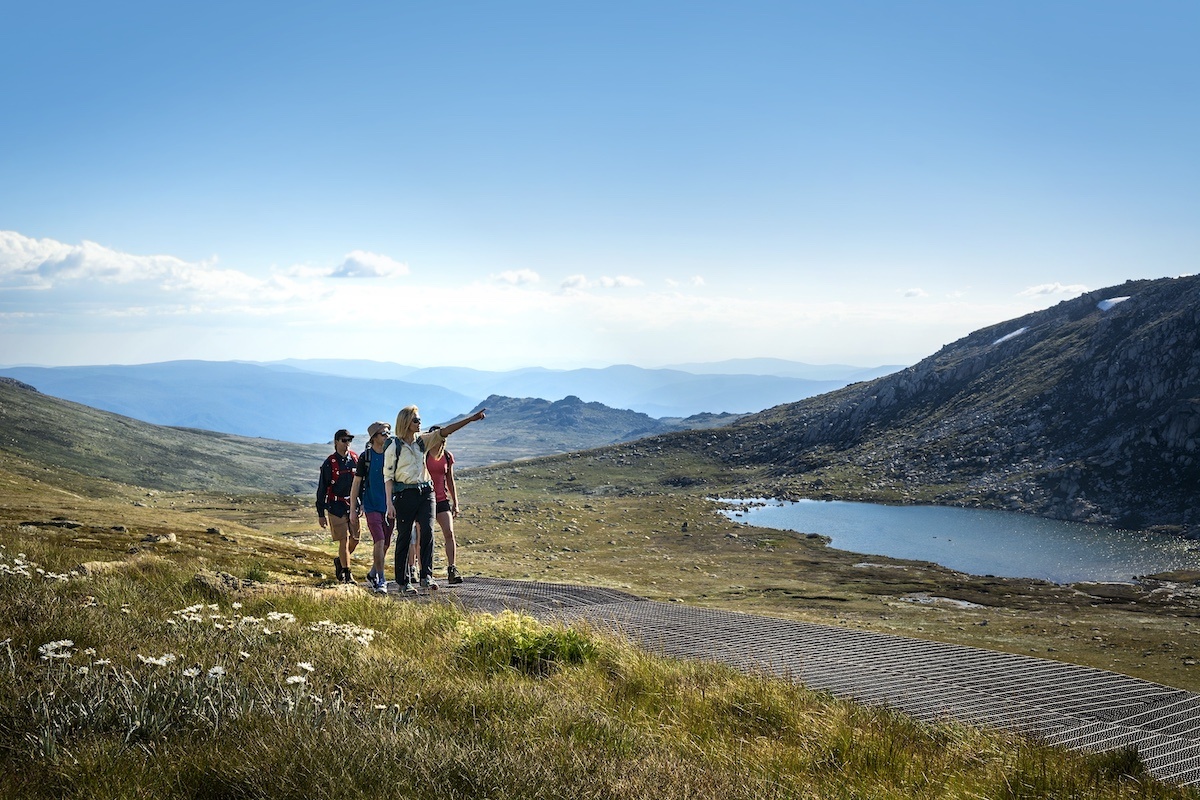 Camp Fees
Members

$180 - First child

$160 - Second child

$140 - Third child

$120 - Fourth child +

Non-Members

$200 - First child

$180 - Second child

$160 - Third child

$140 - Fourth child +
NOTE: Children must be from the same immediate family.
Camp fees are per child, including activities, and a Camp 2024 t-shirt transfer. For this camp the fees will include either a lift pass to the summit boardwalk or a guided walk along the Dead Horse Gap Track to the summit. Children aged 0-4 are free. The first adult is not required to pay camp fees but must supervise their children at all times for all activities. Any subsequent adults registering who wish to attend activities must pay $40 each to cover costs associated with activities.
Add a Simply Homeschool t-shirt for $19.95 (child sizes) or $24.95 (adult sizes) for your Camp 2024 t-shirt transfer.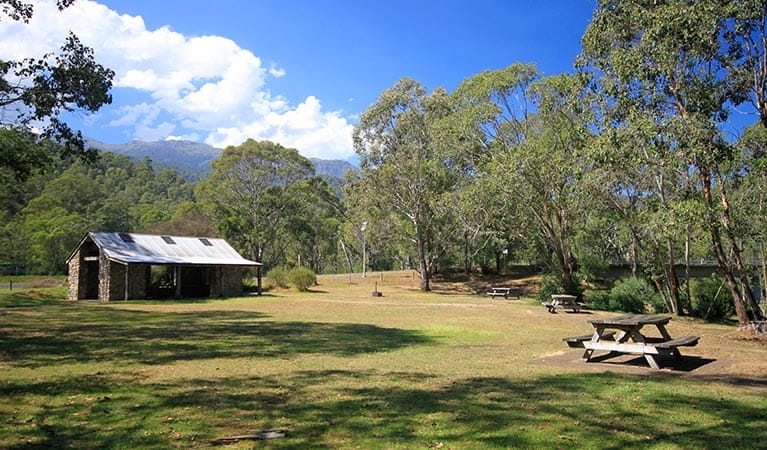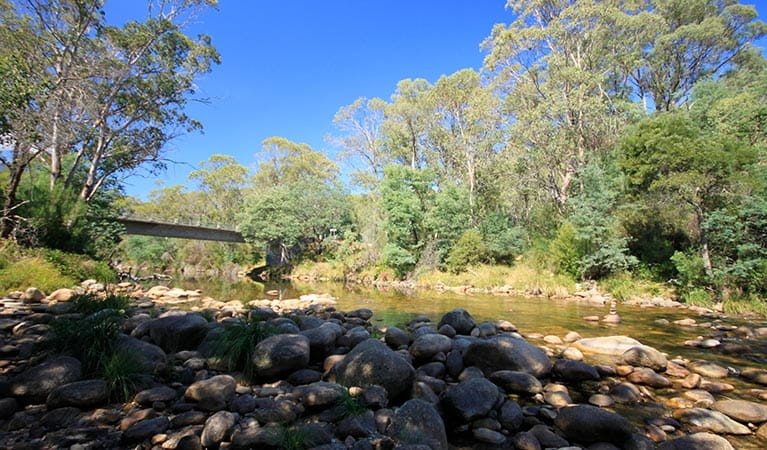 Accommodation Options
Accommodation IS included in camp fees, however you will be required to either:
You will also be required to bring all necessary camping equipment. Please note:
Access is by 2km rough dirt track over a hill. The sign says 4WD and dry weather access only. The road has recently been upgraded. Many people do it with a 2WD.
There are only two long drop toilets, no showers, no running water (except the river), and no electricity.
The nearest small town is 35 mins drive.
This is rough, remote bush camping.
There is wildlife - including wombats, echidnas, platypus, rabbits, deer, snakes, kangaroos and possibly emus and horses.
An email will be sent outlining the equipment that will be required for this camp.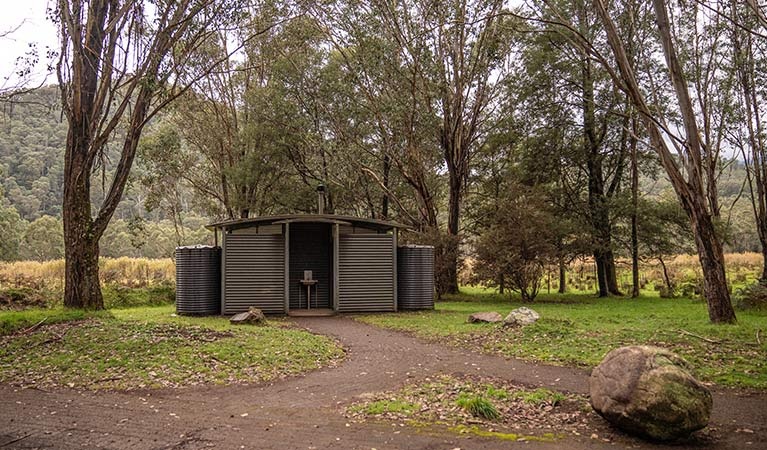 FAQ
Yes. We offer an option where you can pay with a number of equal instalments.
The first instalment will occur when you register. Further payments will be deducted from your credit card on 30 November, 14 December and 28 December. No payment plan is available when registration is received after 29 November 2023. For full details and terms of payment plans, please see Terms and Conditions.
For over 25 years, I (Karen) have been taking my kids bush camping. For the past 7 years, I have been taking my younger kids and their friends. There is something very special about taking my kids bush. Not all my kids love camping as adults, but I love the way my 22yr old son still talks about this week as his favourite week of the year.
I have loved watching their excitement as we drive the last hour. I love how they notice the changes in the bush. I love how they relax into old clothes and bare feet and eat roast potatoes and river trout around the campfire with their fingers. I love their resourcefulness and problem-solving skills when challenges occur.
I love when they estimate the time till sunset and watch the colour, speed and direction of the clouds for the weather. I love their courage as they plunge into the freezing water (we go in October), and their enthusiasm and energy as they hike Kusciosko from Dead Horse Gap.
I love the peaceful hours of whittling and the friendly competitiveness of card games, the nights of music and poetry. I love our traditional camp foods - penguin nachos, camp roast and shakshuka.
And I love that the teen boys I have taken are now taking their wives and their friends back to the bush. Bush camping is a gift to your family, to your kids, to yourself.
In 2024, we want to share this gift with you. Between our Camp Team Staff we have over 60 years of bush camping experience to support you as you start this journey. We invite you to come camp with us.
For exact details of facilities provided at Behrs Flats Campground, please see https://www.nationalparks.nsw.gov.au/camping-and-accommodation/campgrounds/behrs-flat-campground.
The camp will be held at Behrs Flat Campground, Geehi, NSW. All activities, except the Summit walk, will be based at the campground. Below is the approximate travel time from Behrs Flat Campground to the attraction we will or may visit:
Dead Horse Gap/Thredbo Kosciusko Chairlift (45-55mins)
Khancoban - closest small town - fuel, chemist, small supermarket, National Parks office (35 mins)
This camp is for Simply Homeschool families. We welcome both Simply Homeschool members and non-members. Simply Homeschool full members will receive a discount.
This camp is designed for school-age children. Children under school age are also welcome to attend.
This is an example timetable only.
| | | | | | | |
| --- | --- | --- | --- | --- | --- | --- |
| Sun 18 Feb | Mon 19 Feb | Tues 20 Feb | Wed 21 Feb | Thurs 22 Feb | Fri 23 Feb | Sat 24 Feb |
| Camping setup | | First Aid Session | Navigation Session | Summit walk | | Camping packup |
Please note: Simply Homeschool Bush Camps have a much looser schedule than our typical camp schedule. When I (Karen) take my kids camping, we have a no-time policy. We wake up when we feel like it, eat when we're hungry, and do what we feel like doing. A significant goal for our Bush Camps is to create space and time to relax into each moment and to be completely immersed into what we are doing. There will be some planned activities, and we will write these on a noticeboard each day. We will also send out a list of activity ideas and resources you can pack to facilitate these. Simply Homeschool will provide a common area with activities such as our Bush Library, tables, benches and ground mats for board games and art. We will provide both whittling and camp cooking demonstrations.
No. Each family is responsible for their own meals.
Khancoban is a 35 minute drive and has basic food supplies.
No. We encourage you to participate in activities, but please feel free to relax at the campground or around the local area.
There will be activities throughout the camp that accommodate all levels of ability.
No, however, Simply Homeschool full members receive a discounted rate.
This camp is being organised by Simply Homeschool and will be held at Behrs Flat Campground.
This camp is:
Fully risk-assessed.
Facilitated by our Simply Homeschool staff and experienced volunteers.
We hope you do not need to cancel your participation at the camp, however, if cancellation takes place the following terms will apply.
Cancellation of a booking by you must be made in writing. It is up to you to cancel your booking. We will not regard a booking as cancelled unless and until written notice is received by us. 
Any cancellation requests received prior to or on 45 days before camp will be provided a refund according to the schedule below.
The cancellation schedule is:
Cancellation Notice received 105 day

s before the start of camp will receive a 90% refund

Cancellation Notice received between 75 and 104 days before the start of camp will receive a 70% refund

Cancellation Notice received between 45 and 74 days before the start of camp will receive a 50% refund

.

Cancellation Notice received less than 45 days before the start of camp will receive no refund.
Please be aware that if you cancel once the Camp commences or you do not attend, you forfeit all fees. 
Late arrival may also result in a forfeited fee. We may reduce, transfer or waive the loss of fee for any reason at our sole discretion. 
Please see camp Terms and Conditions for further information.
The Simply Homeschool Camp is a family camp and children under 18 are not permitted to attend without a parent/guardian. Parents/guardians are fully responsible for the supervision of all their children at all times and for all activities.
Yes. You will be responsible for getting to and from all activities in your own transport. We will provide details of the camp schedule, maps and parking closer to the camp.
Yes. Due to the nature of this camp and the driving conditions in and out of the campground, all campers will need to stay onsite.