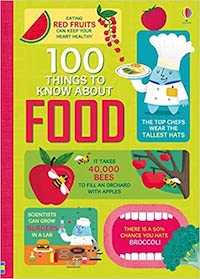 FREE Group Class for Food Tech and Everything!
High School
Science
Karen Willson
/
12 August 2021
Start collecting household plastics TODAY to join our Group Class with TAKE 3 next Thursday morning!
These activities form part of our Food Tech and Everything! Core Program (Lessons 34-39 and 60-65).
All Simply Homeschoolers aged 12-16 are invited to join up for this exclusive event!
Take 3 will be working with students to look at their carbon plastic footprint and how this connects to CO2 emissions. They will calculate how that might look over a year, and discuss ways to reduce their carbon plastic footprint.
WHEN: 19 August 2021, Science Week
WHERE: On-line webinar
START: 9:00am - 11:00am AEST
DURATION: approx. 2 hrs
AUDIENCE: Stage 4/5 (ages 12-16)
EQUIPMENT: computer, kitchen scales, copy of Take 3 Student Worksheet
This program is fully funded and is free for Simply Homeschool students.
To be involved please:
Email fiona@simplyhomeschool.com.au with your child/rens name, age, and the email address to receive the webinar link. NOTE: This information will be passed on to Take 3 so they can facilitate the program.
Download the Student Worksheet - the student will need to set aside all the household plastic (which would otherwise become waste) for a week. If it is food related it should be cleaned so it doesn't stink at the end of the week. The worksheet is a PDF fillable form and if possible, the student should fill in the waste audit form and weigh the week's plastic prior to attending.
Do the C3 Survey. This is a brief, 5 question survey checking student's prior knowledge of climate change and plastics: https://forms.gle/Mfw1EFh6A1evvtxH7
Optional Extras:
< Back