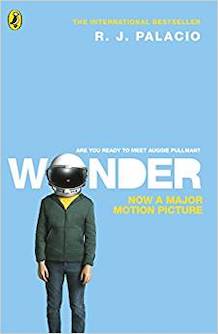 New Core - WONDER! Literature and Drama for grades 6-10!
Core Programs
High School
English
Karen Willson
/
24 January 2020
"When given the choice between being right and being kind, choose kind."
Empathy: the ability to understand someone else and what they might be going through. The ability to step into their shoes and walk around in them - which is exactly what you'll learn to do in this core.
Writing short stories; writing a short play; learning how to portray a character onstage; exploring points of view within a literary text; and more! This core is designed with to look at Perspectives, and what the world might look like through someone else's eyes, all by diving in the text 'Wonder' by R. J. Palacio. 'Wonder' focuses on the messages of empathy and kindness, following the story of Auggie, a boy who looks a little different from others, starting school for the first time. The book (and movie) contains adventures, friendships, fights, real-life heroes and - above all - important messages about always treating others with kindness.
< Back