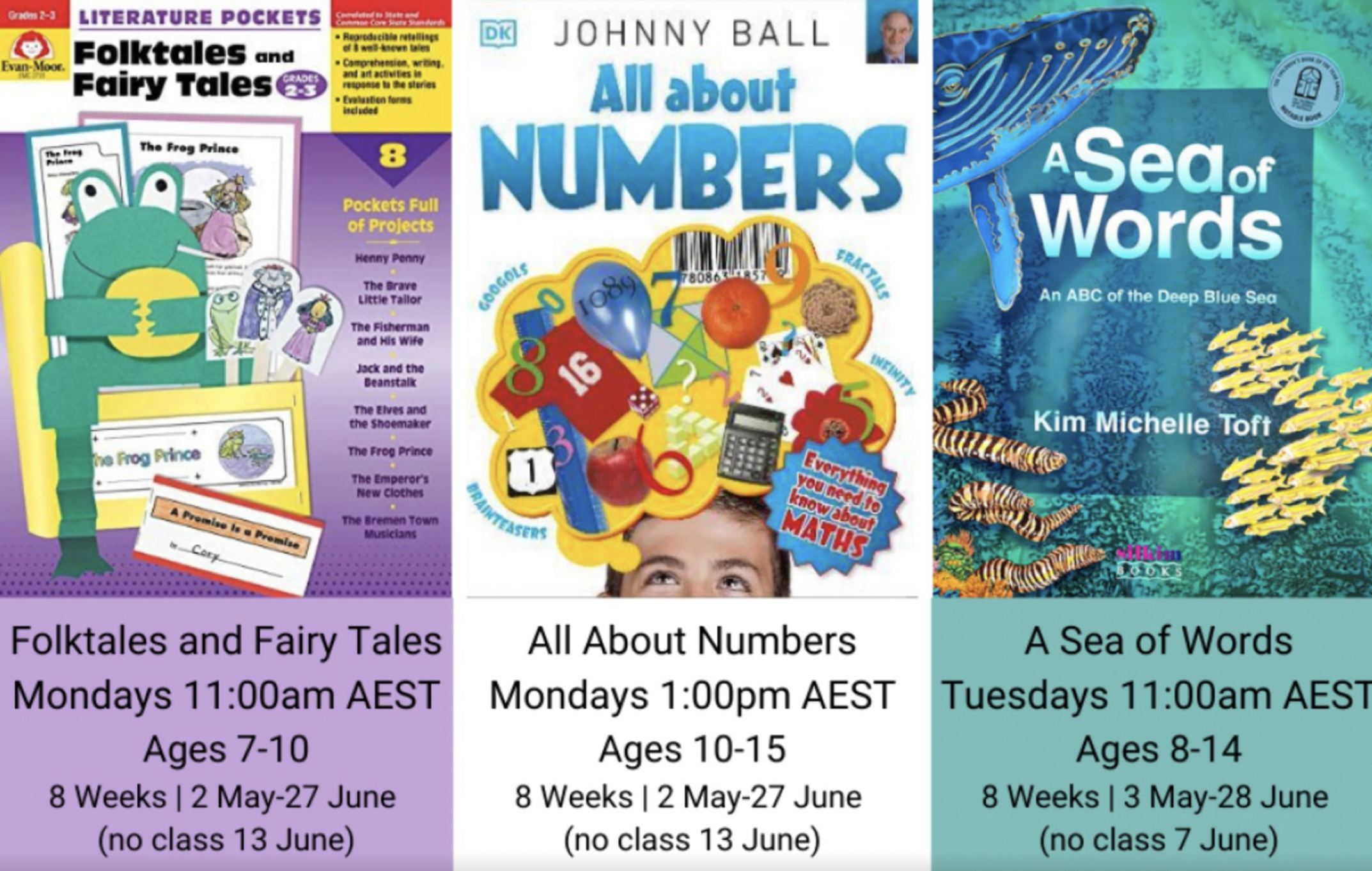 Online Classes - Term 2, 2022
Day to Day Homeschooling
Simply Homeschool
/
6 April 2022
ONLINE CLASSES ARE LIVE!
Delve into fabulous stories and develop creative writing skills with Folktales and Fairy Tales. Discover real world maths for fun and exploration in All About Numbers. Dive into the beautiful underwater world and learn to Write in Colour with A Sea of Words.
Register for Term 2 now through the Resource Shop.
< Back