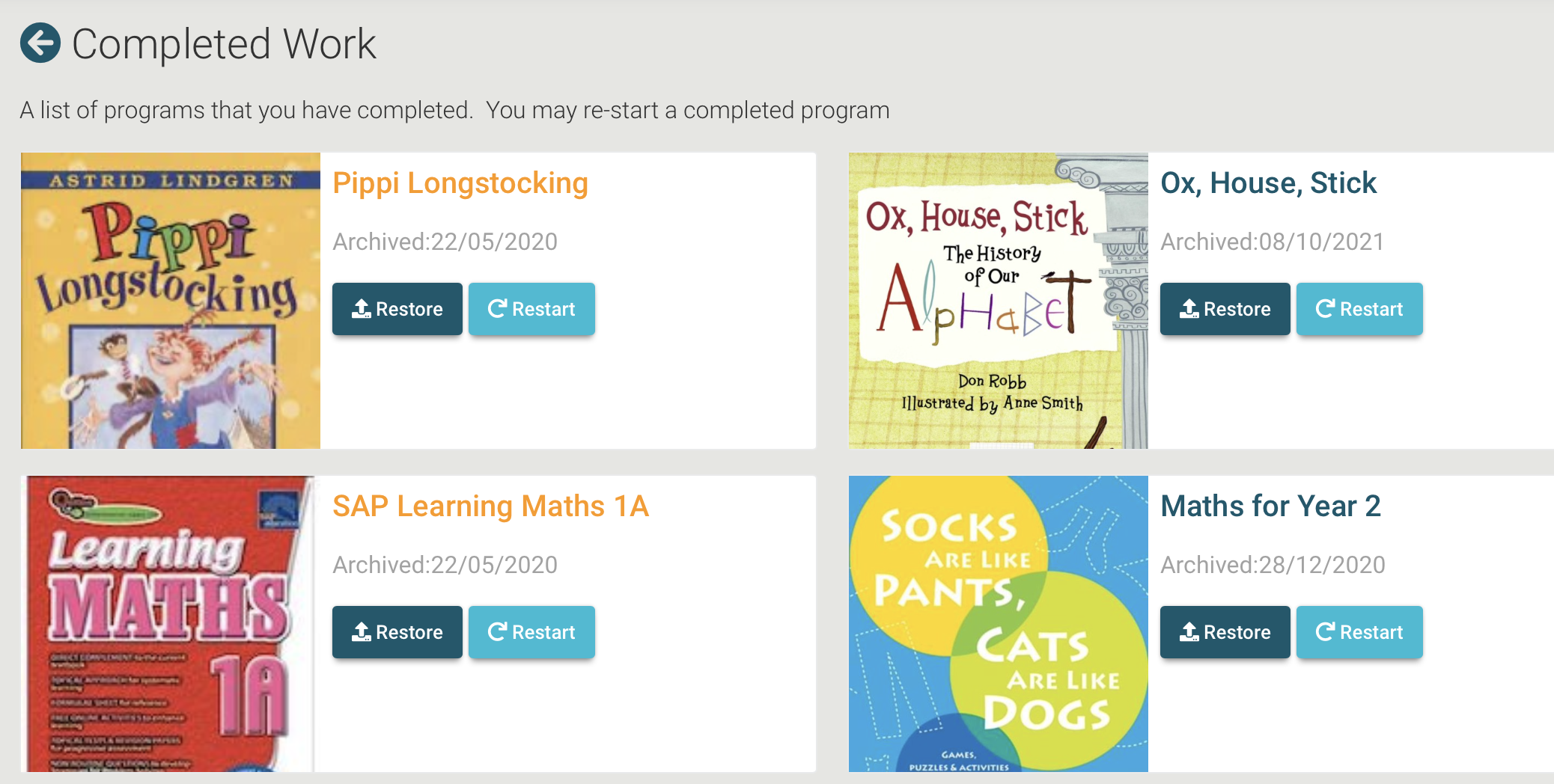 Restoring Completed Cores
Day to Day Homeschooling
Simply Homeschool
/
9 May 2022
The Simply Homeschool website has been updated, and you now have the option to restore Core Programs you have previously archived.
To restore an archived Core, go to your membership portal. From there, click Completed Work in the left hand menu.
This will show you all archived Cores, and offer the option to either Restore or Restart them in your Family Learning Plan.
< Back