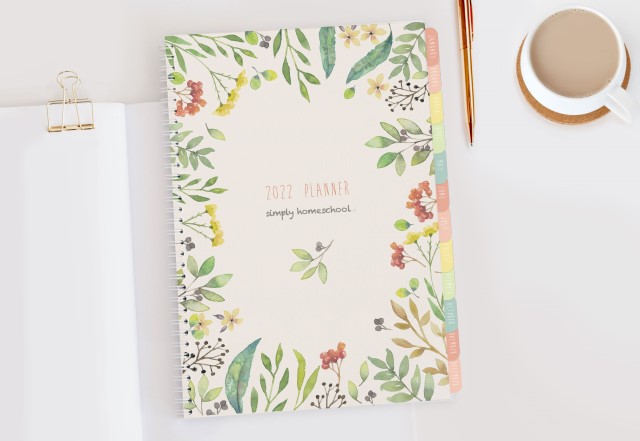 Simply Homeschool Yearly Planner 2022
Day to Day Homeschooling
Fiona Morphett
/
18 October 2021
The Simply Homeschool Yearly Planner is back and it now has stickers!
Pre-order is available for two days only - buy yours during this time for only $37.95 + p&h. (Standard price $39.95 + p&h)
Want to know what people thought of their 2021 planner?
"I can't wait to get my hands on this years, I bought last years and being new to homeschooling it's been invaluable to keeping track and notes of everything we do"
"I would absolutely love the new planner as I have had my notifications turned on waiting for you to announce it as I have loved this year's so muchI've loved the beautiful pictures on each week's pages and how I can adapt it to how ever I've needed it. We are about to have a newborn so next year will be a little more hectic. Either way will be buying one of your planners, maybe even 2"
Find out more about the amazing Simply Homeschool Yearly Planner 2022 here!
Take advantage of our $9 flat rate shipping and order through the resource shop with other Simply Homeschool goodies and books for your next Core Program.
< Back