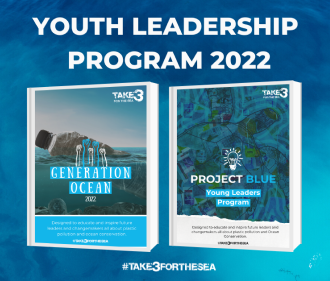 Youth Leadership Programs with Take 3
High School
Primary School
Science
Day to Day Homeschooling
Simply Homeschool
/
15 February 2022
Take 3's Youth Leadership is an interactive 6 week online program, based on the United Nation's Sustainable Goals that unites like-minded students with guest mentors and speakers, exploring leadership qualities and potential solutions for the issue of plastic pollution. The program develops young people into passionate, educated and self-determined young leaders who have the tools and knowledge they need to spark environmental change.
Students will attend six inspirational weekly workshops with Take 3 education staff and inspirational Guest Speakers. At the end of each session, students will be given a follow up activity and by the end of the six weeks will receive a certificate of completion and will be ready to invent, innovate and campaign for change!
Understanding and engaging with solutions and actions for plastic pollution can create a ripple effect as you learn how to inspire and lead others to campaign for change!
You can register for live or recorded sessions to watch at a time that suits you. Students can participate for FREE thanks to SC Johnson & Take 3.
PROJECT BLUE, designed for primary school students, will be live 2:00- 2:45pm from 17th February. Register Here for Project Blue
GENERATION OCEAN, designed for secondary students, will be live 4:00- 5:00pm from 17th February. Register Here for Generation Ocean
< Back